If you are lucky enough to own a villa here in the Algarve, the chances are that you rent your home for part of the year.
[adinserter block="4″]
If you are a villa owner relying on clients to help meet your running costs then we offer three useful photographic and web based solutions to help your villa get noticed and ensure that your clients love your place and always want to come back.
Bespoke Commissioned photo prints and canvasses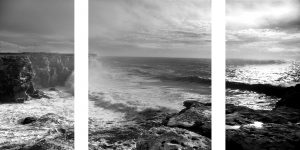 When you own a villa in the beautiful Algarve, why fill it with generic prints and art that don't reflect our stunning region?
Why use prints that can be found anywhere in millions of homes around the world, when you could showcase the region inside your home?
Why spend €59.99 on a generic framed print from Leroy's or Conforama when you could have a bespoke commissioned image for a similar price?
We can provide you with images from your favorite locations around the Algarve either from our stock images or through a personalized commission.  Available as framed 10 x 12 inch prints or in larger sizes and on canvas up to 100 X 75 cm, bring the Algarve in to your villa at very reasonable cost.
Please contact us to discuss your individual requirements. Click here to use the contact form
Bespoke Commissioned photo books
We all want our clients to enjoy our own experiences of the Algarve, to visit our favourite locations and dine in our favourite restaurants.
Many owners provide some sort of guide in their villas but these are often assembled over time and without too much thought.
A commissioned photo book allows you to showcase your favourite places in a stylish format with large glossy images and text of your choosing. Available as a soft cover "magazine" or hard backed "coffee table book" format, a commissioned photo book really allows you to show your clients the best of "your" Algarve in style.
Our photo books are in an A4 format and can have between 10 and 40 pages. Pages can have single images, image groups, any text of your choosing and text over images. You can even feature your property on the front cover.
Please contact us to discuss your individual requirements. Click here to use the contact form
Villa Photography
There are lots of villas out there so when you are thinking about your property listing, it is always best to go pro with the images.
When people are searching villa rental sites they can easily be saturated by the sheer amount of choice on offer. You need your villa photographs to jump right out of the web page and capture the attention of your potential clients.
So don't leave it to the I-Phone! Get some high quality professional images of your property for much less than you think.
Please contact us to discuss your individual requirements. Click here to use the contact form
Individual Villa Web Page
OK, your villa is listed on the main sites, why do you need a web page?
Adding your own web site gives you far more flexibility in how you showcase the villa online.
Bespoke design, layout, font styles, galleries, sliders and lightboxes all help to present your villa in the best possible light. Your own small site gives you the power to show your villa your way.
You can easily add social media links to your bespoke site, link it back to your listings with the rental sites or even create a blog that your clients can use to improve your feedback ratings.
Having your own small site isn't expensive!
Please contact us to discuss your individual requirements. Click here to use the contact form
[adinserter block="5″]